QR, or what's referred to as Quick Response codes are a great fit for businesses who want a quick and interactive solution for their customers.
QR codes are the evolution of normal barcodes as they can hold way more than a hundred times the data. And since almost all people have mobile phones that can read QR codes, companies can use them to even greater effect for promotional and informational purposes.
Lower Costs
Traditional advertising is quite expensive as businesses need multi-page brochures to show all their available products. Colored images for printed material can rack up a huge bill, and TV commercials even more so. An image output from a QR code generator, on the other hand, can contain all those information without the added expense.
Offline to Online CTA
Businesses can insert QR codes to lead their customers from offline to online resources in just a matter of seconds.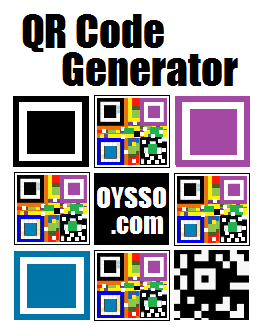 Oysso can quickly generate QR codes via your internet-connected mobile phone. The online generator is 100% unlimited and the code is non-expiring, and all it takes is a smartphone's camera. Once scanned, the QR will reveal the contained content and direct the customer to a promo code, a social website or to the product they're looking for.
Easy and Impressive Networking
A QR code on a business card will make for a good impression when you network with peers, partners or future clients. People can pull out their mobile phone and take a snapshot of your QR code to reveal your company details, e.g., contact number, email, logo, etc. and have it saved right on their device.
For Measuring Success
QR codes can be used to track your marketing campaign's success. You'll be able to see how many times the code has been scanned and determine which of the media used are most effective. It can be used as a comparison, e.g., to see if your company's landing page or video has gotten more views, clicks or visits.