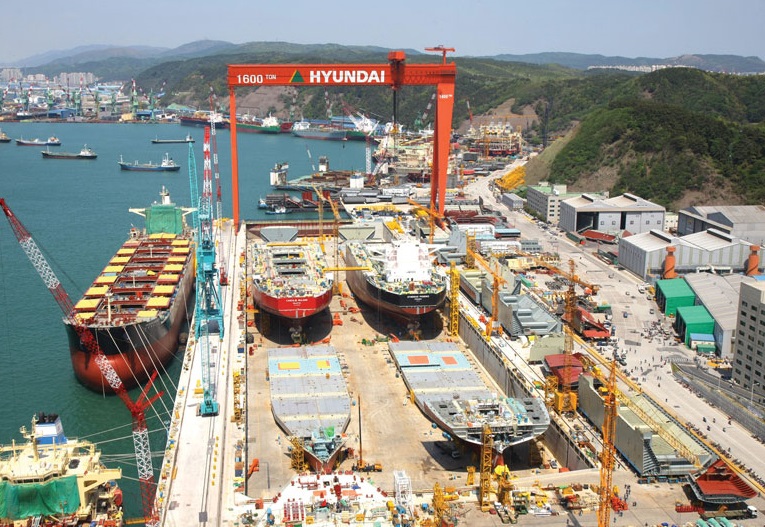 Hyundai Heavy Industries built its 2000th ship since its establishment in 1970. The South Korean shipyard completed the building and delivered the 2000th vessel to Diamond Offshore Drilling Services. The millennium vessel for Hyundai Heavy Industries is the drillship Ocean BlackLion. The shipbuilder is the first, which reached such record. In 2002 Hyundai Heavy Industries celebrated building of its 1000th ship, while in 2012 was the first builder reaching 100 million gross ton ship production. Today the company celebrated a new record in the world of marine engineering, as the accumulated gross tonnage from all 2000 built ships exceeds 126 million tons.
"Today, we wrote a new chapter in the global shipbuilding history by delivering the 2,000th ship. As we have been over the past four decades, we will continue to stand firm as the global leader in the shipbuilding industry with tireless innovation and shipbuilding method improvement for the coming decades", said Choi Kil-seon, Chairman and CEO of Hyundai Heavy Industries.
The vessel Ocean BlackLion (IMO: 9662631) is drill vessel with deadweight of 34,000 DWT and gross tonnage of 51,500 GRT.