To deliver the greatest possible sign purchasing experience, the team at VividAds.com.au, an online firm situated in a western Melbourne suburb with over 15 years of experience in the sign, design, and tech industries, came together to form VividAds.com.au. To accomplish this, VividAds developed an exceptional online design tool, provided first-rate customer support, and manufactured first-rate signs from premium supplies.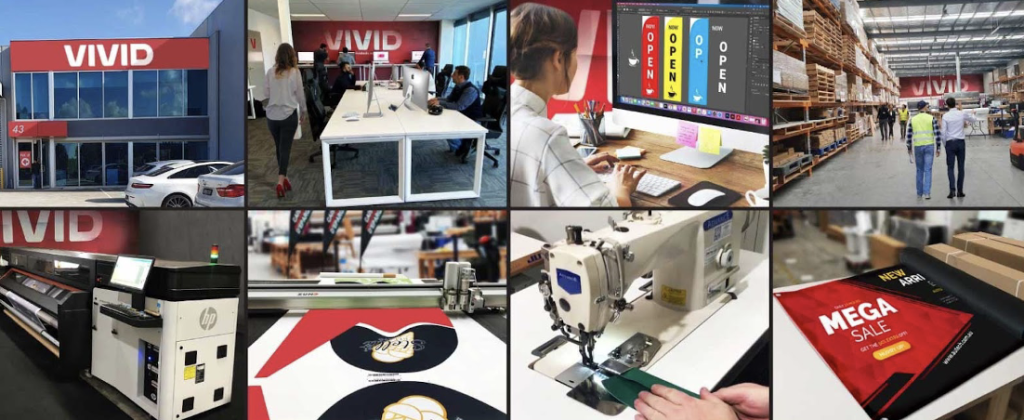 Vivid has put $500,000 into the latest Preflight Automation Enfocus Switch technology to speed up its file checking and proofing process which has eliminated manual file handling and processing hence reducing the human error and processing everything using machines. When Switch and PitStop Server are used together, this solution can automatically decide whether a job can be printed or not. It will automatically send PDF files to specific hot folders based on the properties you set.
How does the Preflight Automation Enfocus Switch work?
Hook up every single thing in the universe. A switch is the only platform that automates workflows. Switch links are Web-to-print, Online Proofing, PDF Preflight, and everything else. A switch is a platform that helps you automate your processes, no matter what print apps or devices you use.

Wide-open platform
Compatibility with any setup whether a plug-and-play solution or something built from the ground up. A switch is a platform that lets you build your workflow using your favorite apps. Switch installations from front to back have been used in production for years.
· Integrate imposition solutions for a smooth process
· Provide fully automated online PDF proofing
· Extend the functionality of your management information system (MIS
How scripts can help
Switch Scripting's power blows all the doors wide open. A switch can do anything you can script. Scripting is the way to automate anything, whether you know how to do it yourself or hire an integrator.
JavaScript:The Switch Scripter is a unified development environment that makes it easier to use JavaScript.
No limitations: Whether connecting, sending messages, or exchanging data, Switch can automate anything your scripts can do.
Node: Use the tools and freedom of scripting that the Node.js environment and NPM packages provide.
Advantages of Preflight Automation Enfocus Switch:
• Modules give the Switch Core a wide range of functions.
• Configurations give you features that are specific to an application or integration.
• Partners and integrators build apps, and users to make Switch work better for them.
Use that information to do jobs by putting PDF files together with the Overlay PDF app.
Pitstop Server takes editing and fixing PDFs to the next level without the user having to do anything. Text mistakes can be improved, colors can be changed, pages can be renumbered, correct page boxes can be set, stamps can be used, cover pages can be added, objects can be moved, rotated, or scaled, and bleeding can be added.
Switch Automation is now a part of VividAds.com.au
• Human mistakes are less likely to happen, and high quality is always guaranteed.
• Automate the making of preflight reports for quick correction cycles
• Cut down on touchpoints, so you have more time for paid work and client relations.
VividAds investment in preflight solution means faster and error free job turnarounds and cheaper prices.