Ruth Mwende Mutisya is a 26-year-old Kenyan Visual Artist and Sculptor. She graduates from Kenyatta University in December with a bachelor's degree in fine arts. Ruth began painting and sketching art at the age of 5. As a child, that's all she wanted to do. Even at such a young age, Ruth showed an immense amount of talent and her family was very supportive of her passion. Throughout her schooling years, Ruth continued to develop her skills and won many appreciations throughout.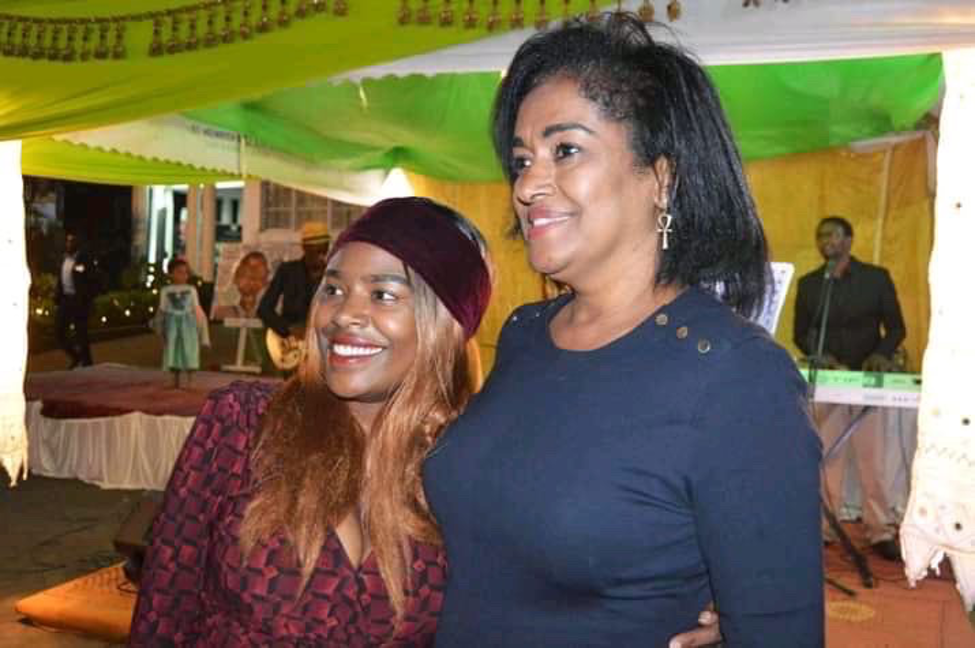 Ruth left, Kenyan Politician and County Woman Representative,
Honorable Esther Passaris, right
When it came time to choose a university, there was no doubt in Ruth's mind that she would study fine arts. For her, it isn't just a passion but a way of life. After four years of hard work, she graduated and start her professional career as an artist.
Ruth's work is heavily influenced by the world around her. She often paints stories from her own life, or incidents that have affected her deeply. Her hope is that through her art, she can offer a different perspective and give a voice to the voiceless.
Ruth enjoys giving back to her community by teaching art lessons to young boys and girls. She loves seeing the kids learn and grow, and watching their faces light up when they create something new. Ruth is always polite and patient with the kids, and takes the time to answer all of their questions. She truly believes that art is a great way for kids to express themselves, and she's grateful that she can help them in this way.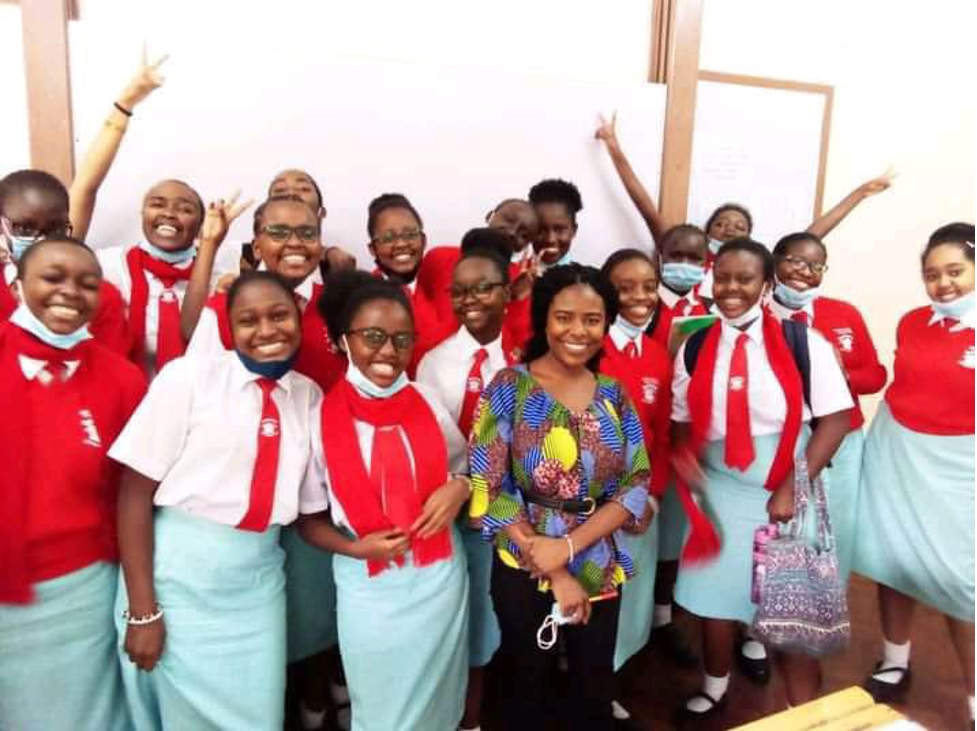 As Cyrus Kabiru gazed upon the 18 sold canvasses of "Mutisya", he was in awe of Ruth's work. The visual elements, color scheme, shape, texture, line, and the glossy matte finish all seemed to glow with a certain feel that resonated with Kabiru.