Ecommerce Beyond Magento 1 in 2020
The Magento 1 platform has been one of the most popular ecommerce platforms in the world for several years. More than 150,000 worldwide users have relied on Magento's customizability, security, and versatility, but the developers announced in September 2018 that the Magento 1 platform's end of direct updates and developer support would come in June 2020. Now that the end-of-life date for Magento 1 is upon website owners all over the world, it's vital for site owners to carefully consider their options for handling this major change.
The developers of Magento likely presume that many Magento 1 users will simply upgrade to Magento 2. The new Magento 2 platform promises enhanced functionality and a broader range of features and customizations beyond what the Magento 1 platform offers. However, this change comes at a cost. Even though the cost of upgrading from Magento 1 to Magento 2 will likely pale in comparison to the cost of migrating to a new platform, many Magento 1 users may not be able to handle the financial burden of migrating to any new platform and prefer to remain on Magento 1 despite it being out of support.
Challenges with Ecommerce Platform Migration
Any website owner will know how difficult it can be to implement new applications and service platforms, let alone migrate to entirely new ones. These changes are often sweeping, because replacing one component in a website system often creates a chain reaction of mismatched compatibility as well as a host of security issues. In many cases, switching ecommerce platforms requires rebuilding an ecommerce site from the ground up.
Rebuilding an ecommerce site is no easy task. Many website owners who decide to switch ecommerce platforms encounter significant costs and time constraints that might lead to lost sales and diminished brand presence in a hyper-competitive market. Additionally, the time required to migrate to a new platform or upgrade to Magento 2 would be a major setback to many current Magento 1 users. This type of upgrade can sometimes take up to six months.
While the major challenge with switching ecommerce platforms typically comes with the challenges posed with site migration, cost is certainly a factor as well. For smaller sites with limited features, a migration to a new ecommerce platform may still cost upward of $10,000. More complex sites that require additional special features could cost $200,000 or more. Magento 1 has earned the exceptional reputation it has due to its versatility and affordability, so many Magento 1 users may simply be unable to afford the cost of upgrading, whether it be to Magento 2 or another ecommerce platform.
Risks of Sticking with Outdated Platforms
Those site owners who do not wish to migrate or simply cannot migrate due to budget constraints face another challenge—the security risks that come with using out-of-support applications. When a developer announces the end of life for a piece of software, that software will no longer receive security patches and other updates. This leaves outdated applications vulnerable to malware and other cybersecurity threats.
Coping with these challenges is difficult for website owners who cannot handle security issues unassisted. Many site owners rely on managed service providers (MSPs) to tackle their information security needs, and many MSPs may not offer support for outdated applications. As Magento 1 loses developer support and becomes vulnerable to evolving security threats, ecommerce vendors who wish to remain on the platform need reliable security support from experienced MSPs if they want to avoid data breaches and other threats to their businesses.
How to Remain on Magento 1 Safely in 2020
June 2020 may mark the end of developer support for Magento 1, but this does not mean that ecommerce sites must completely abandon Magento 1 if they do not have the means to migrate to a new ecommerce platform or upgrade to Magento 2. Some businesses cannot survive the downtime that this type of upgrade would require anyway or may simply want to remain in operations using their current Magento 1 sites while they invest in new site development with Magento 2 in the background, allowing them to switch over seamlessly when the time is right.
With the right MSP support, it is possible to remain on Magento 1 beyond June 2020 and do so safely. An experienced Magento 1 MSP can allow an ecommerce site to remain open on the Magento 1 platform once the developer no longer provides direct platform updates.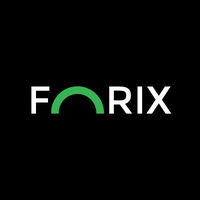 While this may sound risky to some site owners, Forix has developed a unique security package designed specifically for Magento 1 users who wish to remain on the platform beyond the end-of-life date of June 2020. Uptime monitoring, consistent PCI scans, and a robust security monitoring service are just a few of the features available for website owners that choose Forix as their Magento 1 MSP.