The head of programming of Xbox LIVE, Larry Hryb (@majornelson) announced through Twitter that the company is releasing a new update that will allow the user to disable the sound made by console at startup time. Hence, the upcoming firmware update for Xbox One will let the users to turn off the console startup sound effect or even replace it with custom sounds.
To give an idea of the update, Major Nelson(the Xbox Live Gamertag of Larry Hryb) showed some pictures of the options that will be available soon. He said, "We've heard feedback re: the Xbox One startup chime. Here is a preview of how we'll address it in an upcoming update,". He further added "Here is what the drop down options will look like. This option is NOT available yet..it's coming in a future update."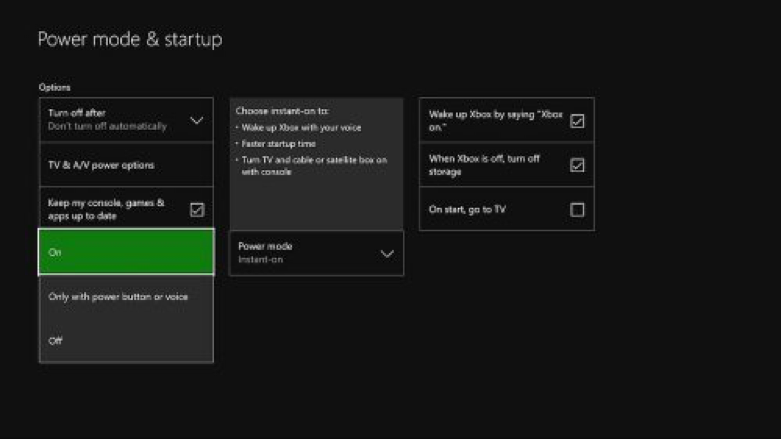 Although, details are not available about the date when this update will be released but it is expected to be announced shortly.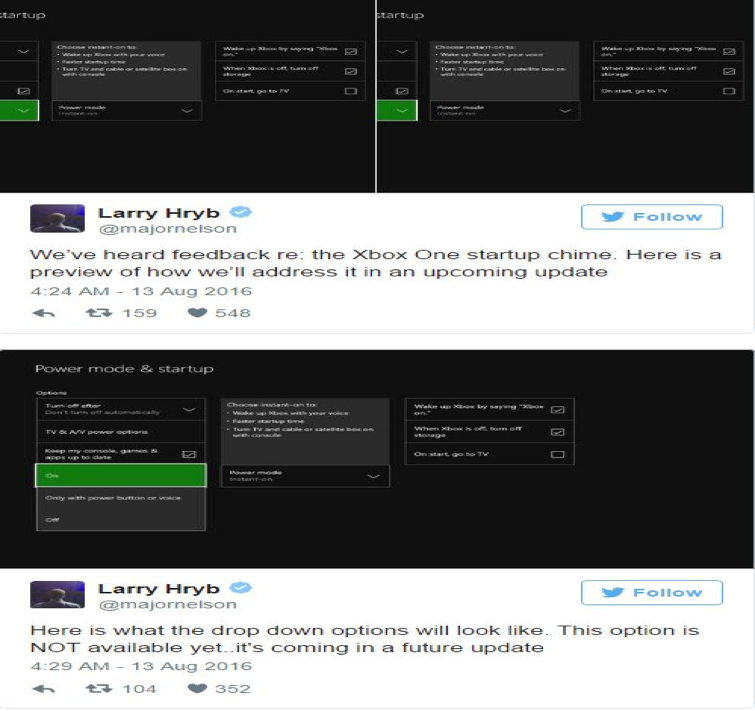 Moreover, according to information released this week, Xbox One was the best-selling console system in the United States in the month of July. This was a huge achievement for the Microsoft, because till now Sony with PlayStation 4 solely dominated this category.
Another fascinating thing to know is that all this took place just before the Xbox One S departs. Also it is expected that the upcoming new model won't have any negative effect on the sales of its forerunner product.
Furthermore to say, the Microsoft has declared that the hours of play on Xbox exceeded the last year by 18% and the total number of playing hours is said to be about 1.55 billion.