Holoportation developed for HoloLens by Microsoft has taken technology to an all new level. The device can radically change on how we communicate with our friends and family around the world.
Holoportation is a new type technology that allows you to teleport a 3D print image of yourself to anywhere in the world. You can talk and interact with the other person whom you wish to communicate with. This could be just the same as we have seen in the movies.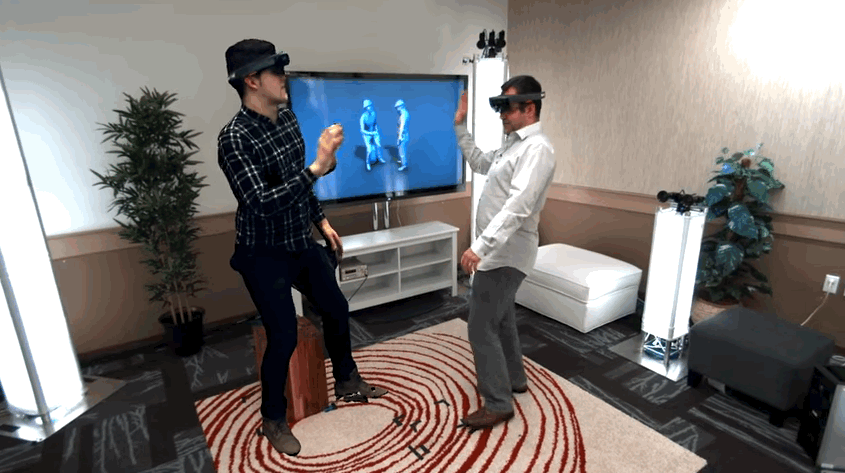 That's right, the image above shows you 2 guys in the same room. However, the one on the left is not in the room at all. He is just a 3G print image from somewhere else.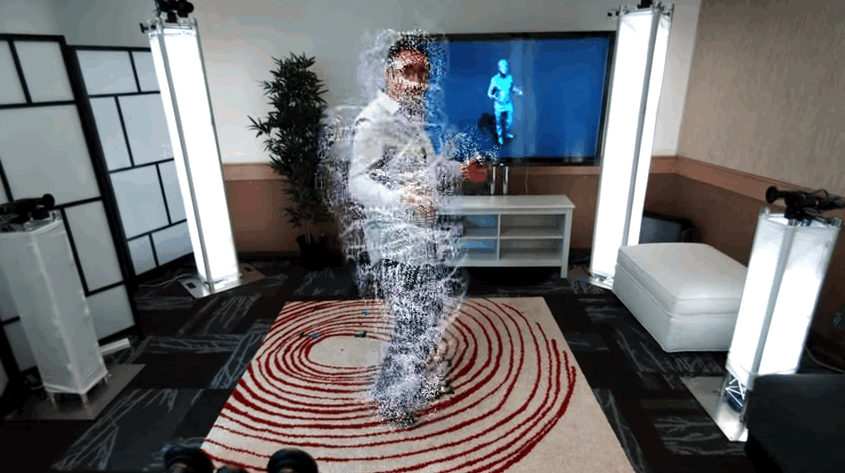 It utilizes a new kind of 3D capture technology that scans your body from many angles. The data is then sent to the other side, where it renders live through HoloLends. From there, you can talk and interact with the person as if they were in the room.
Awesome, isn't it? Play the full video below for more information about the Microsoft Holoportation.