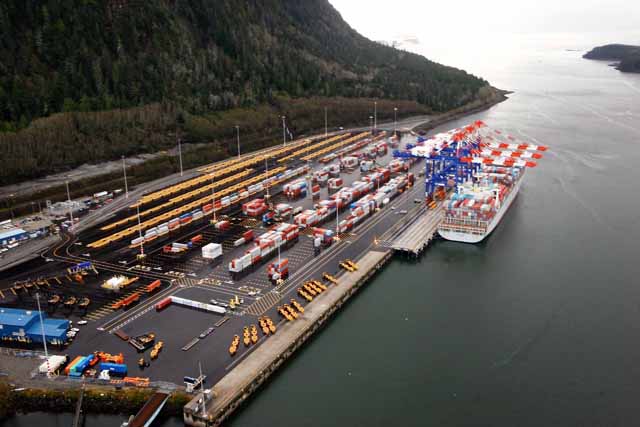 The port operator DP World bought Fairview Container Terminal in Prince Rupert port in Canada. The deal was contracted with the current owner of the major stake Deutsche Bank amounting to 460 million USD. The concession period in to 2034, which option for extension to 2056 after completion of Phase. The Dubai-based port operator is in process of extension of the container terminal from 850 thousand TEU to 1.35 million TEU. Even DP World plans to undertake feasibility assessment in relation to development of the lands intended for further expansion which could potentially increase the capacity to 2.45 million TEUs.
"The long-term concession and ability to build beyond the current phase 2 of expansion presents a fantastic opportunity for DP World", commented in official statement the spokesman of the company.
After completion of this deal, DP world will have two container terminals in Canada, after company already operating the Centerm terminal in Port Metro Vancouver. DP World bought Fairview on a cash-free, debt-free basis, and the completion of the transaction is expected in the second half of 2015.